The ISI-CNV is an Industry Leading Education Facility!
There are many reasons to consider starting or furthering your education with our facility. Below are some of the main advantages for choosing to study with us.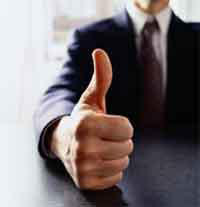 Becoming a Practitioner
Our courses create professionals in the field of applied mind sciences. The methods we teach are suitable for those looking to start a career in coaching or therapy, or to provide an additional set of tools for those already practicing. We work with you all the way to ensure you are fully competent in the modalities we teach you.
Listing in Our Professionals Directory
All our students who go on to practice receive a free listing in our professional practitioner directory. This is advertised to potential clients looking to receive help from industry professionals. This commitment also extends the opportunity for you to collaborate with our partner company CAIRN - a research organisation.
Becoming a Teacher
Many of our own teachers started from being students. We offer capable students the opportunity to further their studies with us and become teachers of the modalities that they have studied. This is done through out 'Train the Trainer' program, which you can enquire about by contacting us here. Opportunities also exist to open a branch of our school in your country by collaborating with ISI-CNV. Our education reach is constantly expanding, so this is a fantastic opportunity for students who complete our courses. The internship is an exciting opportunity to practice for those who want to become operator. This experience allows it to receive advice to improve and become professional.
Continued Education
For many years our school has promoted the model of the 'Continued Education' and every certificate issued specifically mentions this important point. The school organizes regular moments of continuing education, as well as recognized professional prior learning which can carried out to various institutions.
Our Methodologies
We offer an organized curriculum for studies in the most powerful techniques of Magnetism, NLP-3, Mesmerismus © and Quantum Technologies and coaching. The programs are open to professionals and peoplee seeking a higher education in these matters.We naturally recognize that the needs of professionals are different from those of adolescents and young adults - mature learners have a wealth of knowledge and skills which adolescents and young adults often lack.
Distance Learning
Further, we recognize that the career and family responsibilities of mature learners are often incompatible with the demands of years of on-campus, classroom attendance. The student earns credit through intensive courses on the field married with independent off-campus study evaluated during our seminars.
Our courses utilises modern teaching tools such as audio and video lectures, computer tutorials, website information links that are given to our students, mentor-guided reading programs and supervised-held study via Skype for those who prefer not to travel to undertake their studies.
For Enquiries or Bookings...
For all training inquiries please call:
0039 34 82 21 34 49 (France)
Our friendly staff will be able to help with any further information you have, or to make a booking.
Magnetic Lodge - Nice, France
To strengthen your mesmeric power we have created a very special Magnetic Lodge in Nice where we hold most of our training. The magnetic effect helps increase the effect of magnetism, mesmerism, fascination and other modalities we teach that utilise the transference of energy.