Neurolinguistic Programming Training (NLP)
Welcome to the world of NLP-3... the Neurolinguistic Programming methods for the next generation!
Get the best NLP training anywhere in the world! ISI-CNV teaches cutting edge neurolinguistic programming techniques integrated into our own format called NLP-3. Our experience in the fields of NLP, NVC, advanced semantics, human engineering, and the unique original ancient TRADITION to which we are linked, allows us to deliver high quality training in magnetic techniques.
NLP: The Real Thing...
We approach our teachings with a progressive mindset that is unique to the ISI-CNV . What we are offering you here is the real thing; a 'hands-on' approach that will pave your path towards mind freedom and complete authenticity. NLP-3 is the natural evolution of neurolinguistic programming, enhanced by the latest human engineering techniques, and by ancient wisdom revisited and adapted to our present day mind-setting.
Our NLP-3 course includes a wide range of techniques that we will teach you including NLP, hypnosis, non-verbal communication, instant-rapport-building, and personality profiling skills. This is delivered to you, the student, in a way that will allow you to reach your own abundant inner potentials and help your clients with theirs too.
Unleashing Potentials With NLP
Every person has the ability for true greatness, yet sadly most of us never come close to fully realising this. When it comes to your own potentials, don't let them lay dormant and waste away. Studying our brand of NLP-3 will help unleash your own true potentials by promoting new ways of thinking and maximising your opportunities. In turn you can improve your own life and also help other improve theirs too.
Some of the the areas we help you focus on improving in these courses include managing business, corporate meetings, public relations, sales, job interviews, audience performances, romantic dating, & self-growth.
NLP-3 & Non-Verbal Communication Diploma Course
Quantum thinking is the most modern way to see the mind.
High Quality for Excellence.
Over the years many people have trained with us here at the ISI-CNV. We use the most modern dynamics of NLP and NLP-3, Hypnotic Communication, and the many techniques taught exclusively by our institute including Quantum psychologies.
As well as NLP and NLP 3, our course also covers the updated methods of Quantum Extreme ®, a revolutionary technology immediate that includes and goes beyond previous approaches. This starts from a quantum approach, and develops 'neural coherence' to increase the speed, brain power and mental energy through powerful techniques. This allows faster learning, greater results and is also very fun to learn!
Course Details
NLP3 is a new discipline based on extensive successful research. Learning this will open up a completely new world of opportunity for you personally and professionally!
This first level of training for the Professional Practitioner of NLP-NLP-3-CNV consists of 2 modules; the Professional Practitioner of NLP NLP-3 and the SEMINAR COACHING, for an excellent preparation. NLP (Neuro Linguistic Programming) is a technique designed to facilitate change and improvement of communication skills. NLP3 is a further development of NLP toward quantum thinking, called NLP 3.
Our course is composed of two parts, both of which can be followed independently:
Part 1: Non verbal communication, Enneagram and NLP-3 framework (first day and half)
Part 2: Additional techniques and hypnotic application.
NLP3 is based on many experiments and also on integration of not verbal technology.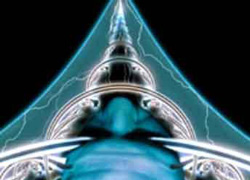 Each technique we teach has been practiced and tested hundreds of times with great success. NLP3 is an efficient way of thinking and operating beyond the paths of mainstream NLP. For example, in standard NLP we have the word 'linguistic'. Instead of this, in NLP3 we put much more emphasis on 'non verbal behaviour' as this is a fundamental key for the efficacy of our discipline. While in traditional NLP we have the word "programming", NLP3 has the goal to pave the way to the 'quantum thinking' that it is completely different from programming. In Quantum thinking the mind is free.
If you are already practice or have learnt NLP, our course will help advance your studies and personal progression into a wider scope of techniques
If you are new to NLP, learning our course will help start you off in the right direction
Many of the most successful NLP teachers and practitioners already use (at least unconsciously) many of the elements that we teach. Personally we find tour approach a lot simpler and much more efficient than standard NLP.
We explain it with a theoretical framework around the lines of Enneagram, NLP and other techniques as we have found these frameworks highly effective both for us as for our students.
International Certification
The NLP course will give you an international certificate of NLP-3.

For Enquiries or Bookings...
For all training inquiries please call:
0039 34 82 21 34 49 (France)
Our friendly staff will be able to help with any further information you have, or to make a booking.
Magnetic Lodge - Nice, France
To strengthen your mesmeric power we have created a very special Magnetic Lodge in Nice where we hold most of our training. The magnetic effect helps increase the effect of magnetism, mesmerism, fascination and other modalities we teach that utilise the transference of energy.