We offer a variety of different hypnosis and hypnotherapy training options. The methods we teach are heavily influenced by the ancient teachings rather than modern Ericksonian type techniques (although we do still teach these too). We will teach you many powerful techniques to instate trance as well as apply it in a therapeutic environment. What you will learn will transform you both personally and professionally.

Hypnosis Course Options
Certified Hypnotherapist + Advanced Mesmerist Certification
This course is for people wanting to learn hypnosis for the first time, or for people already experienced in hypnosis that want to learn some other traditional methods to be used in conjunction with magnetism and fascination. It encompasses both the Magnetic Path, the NLP-3 & Non Verbal Communication Diploma as well as module of traditional hypnosis for the magnetic path, where certain techniques of traditional hypnosis are explained .
Hypno-Mentalism and Hypno-Magnetism – Silent Commands & Mental Control

Hypno-Mentalism: This part of the course will teach you how to use trance states to alter the reality of a person and have them react in an unconscious way. We use only non-verbal communication, a few words, and obviously the power of the mind for this practice. It is a discipline that is very impressive not only to the client, but also to the practitioner, as we will show you how to do some amazing things during the training.
Uses in real life of these skills are in: better understanding people at deeper levels than the verbal one, communicating with the unconscious mind, having reaction to non verbal symbols and intentions.
Hypno-magnetism: In this part of the course we will teach you how to enhance magnetic effects with hypnotic elements. This can be used for practices such as emotional healing, addictions, clairvoyancy or even physical healing. Hypno-magnetism is based on mesmerism and is like a subtle force in action - probably best explained in quantistic terms where everything is interconnected in the universe and in some way we touch this deeper level. In Hypno-magnetism we can instigate distant influence, distant healing, magnetic healing (enhanced by hypnotic techniques) etc. Some everyday uses for these techniques include promoting intuition, creativity, healing, etc.
Hypno-Selling & Gaze for Everyday Uses (Charisma Enhancement)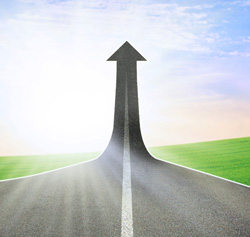 Especially in this day and age, we are all often lost in a frantic quest for material objects and opportunities. Unfortunately in this quest we sometimes lose focus that the real key to power is found inside one's self.
The role played by the expression "Personal Magnetism" in ordinary parlance is to designate that kind of powerful fascination which some individuals exercise over fellow human beings. Without seemingly doing anything special, in fact, this class of individuals arouse sympathy, interest and consideration. Their presence is welcomed, and one almost feels impelled to win over their friendship and earn their good esteem.
In this course we will teach you 'persuasive fascination' - this being the practical application of fascination within the context of daily communication. You will learn about topics such as...
The spirit of selling
Working for helping the client solving a problem
How to use effectively your non verbal communication
Enneagram and NLP-3 for selling
Basics of hypno-selling
Non verbal commands
Magnetism and relationships

Oriental Hypnotism
Hypnotism and Mysticism of India and Nepal
This unique course is conducted by Dr. Marco Paret in conjunction with René William Léon (RWL), a former university Professor that decided to study in depth Tibetan and Indian culture, arriving to marry a Tibetan woman and to follow the most mystic path of Yoga. Actually RWL lives between Nice, London and Kathmandu. He is the founder of the academic consortium CAIRN.
Dr Paret, whilst in America had the possibility to know Ormond McGill, the author of Hypnotism and Mysticism of India, while in Europe he knew very well the school of "Evola" that wrote "The Yoga of Power". Thanks to his interest in hypnotism, he went to learn the different techniques at the basis of Oriental Hypnotism. Oriental Hypnotism shares with Western Mesmerism the attention on the personal development of the operator.
In this course we will present and explain the different techniques of Oriental Hypnotism that were also presented by Ormond Mac Gill. René William Léon will assist the course in giving the necessary background to the Western practitioners in order to understand Oriental Mysticism and the practices in their true meaning.
This course will be very easy to follow after your participation in the main six days Magnetic Path course. The principles are the same. Also, historically ancient secret western human alchemy shares the similar historical roots with Indian human alchemy (as recently 'White" as shown in an academic way in the research book "The Alchemical Body").
Contents to learn within the course are:
General Framework
Mastery of the Breath
Mastery of the Mind
Words and Mantras
Using hands
Touch
Concentration
Visualization and Projection
The 10 degrees of Indian hypnotism
Many different Indian inductions
Using Gaze
Indian Self Hypnosis

For Enquiries or Bookings...
For all training inquiries please call:
0039 34 82 21 34 49 (France)
Our friendly staff will be able to help with any further information you have, or to make a booking.
Magnetic Lodge - Nice, France
To strengthen your mesmeric power we have created a very special Magnetic Lodge in Nice where we hold most of our training. The magnetic effect helps increase the effect of magnetism, mesmerism, fascination and other modalities we teach that utilise the transference of energy.