Learn Advanced Hypnosis Techniques & How to Apply These to Your Clients
This course is part of the Magnetic Path process - view details here
Traditionally hypnosis is not usually associated with the magnetic paradigm. In this course we will learn hypnosis in a way adept to also practicing magnetic techniques. It is a kind of hypnosis where we stimulate the conscious energy of the individual, quickly bringing the subject to a considerable depth of trance.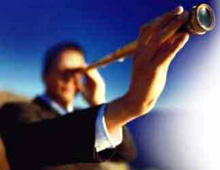 You will learn ancient hypnotic techniques as well as quantum concepts for life coaching & business coaching!
International Certification - 2 Day Workshop
This course gives you the certification of Hypnotic Coaching, and Advanced Hypnotherapist & Mesmerist. It is very useful place to start a hypnosis practice.
What You Will Learn...
States of consciousness and phenomena of trance
Anesthesia
Profound analgesia
Coaching Professional Hypnosis regressive
Examples of inductions (Erickson, Oriental, Elman)
Regressions dissociated
Quantum methodologies
LuxMind method for setting objectives
Hypnotherapy essential

For Enquiries or Bookings...
For all training inquiries please call:
0039 34 82 21 34 49 (France)
Our friendly staff will be able to help with any further information you have, or to make a booking.
Magnetic Lodge - Nice, France
To strengthen your mesmeric power we have created a very special Magnetic Lodge in Nice where we hold most of our training. The magnetic effect helps increase the effect of magnetism, mesmerism, fascination and other modalities we teach that utilise the transference of energy.